Event Management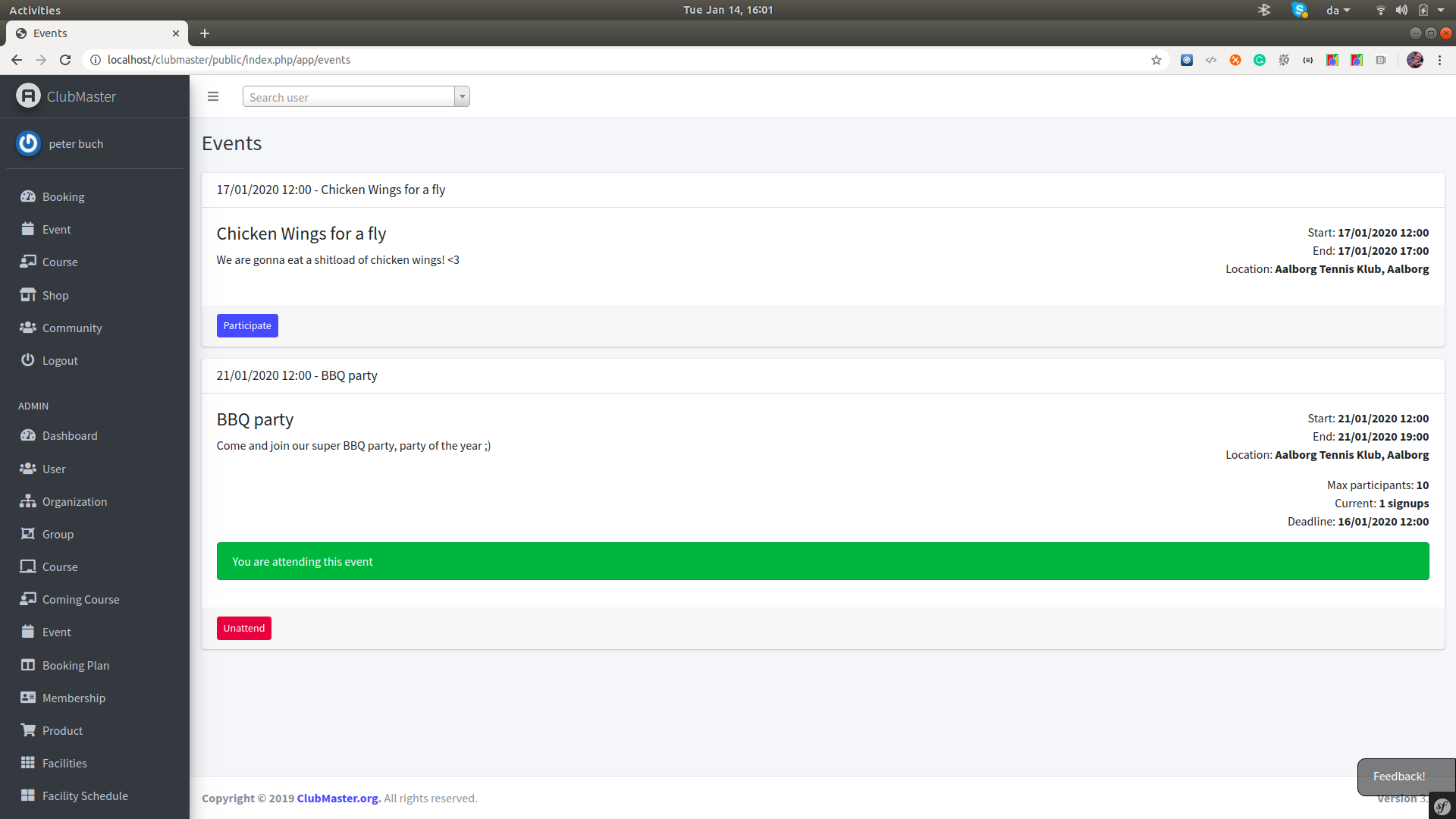 Events is a little like courses, there are just some different options. If you want to schedule an event in the community for a Barbeque party, or a tennis tournament, the users can signup automatically here for you event.
It is really easy for an administrator to watch who is partipating, and give announcements to this specific group of people attending an event.
User Announcement
If you have some special announcements for your community, you can make announcements which will come to the members email in case they have selected that option, otherwise it will be visible on the booking touchscreen. It will also appear on the frontpage of the member dashboard when people is logging in.